F.O.G focuses on the interaction between real estate "Asset" and "Capital". It is deeply engaged in the optizmization of asset and capital management systems that cover the entire life cycle of real estate-from financial investment to construction manmagement.

Relying on the international asset management system and standards ,F.O.G has exclusively developed a mature "GAM Real Estate Asset Management" ("GAM") patent product system that serves real estate developers, owners,and investors.

Full-cycle Real Estate Asset Management Platform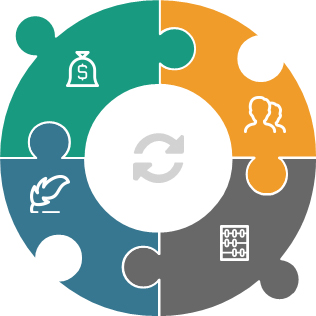 Investment/Acquisition (Including overseas ventures)
Equity/bond investments
Due diligence
Investment services
Asset management System
Start/improve project management
Bidding and tendering management
Establish a professional team
KPI standards
Establish a system and standards for property management and operations management
Leasing and marketing
Establish leasing plan and tenant management system
Establish marketing and sales plans
Handling of the project
Equity and project management
Securitization of the project
Our advantages
Experienced international real estate asset management team
Equipped with resources
Finished successful projects with renowned cooperating companies
Provide professional services for building owners and investors
Help owners establish a project management system and standards according to their needs.
Raise the rent prices and value of real estate property through full-cycle management services.
Allow the owners to maximize returns through financing, investing, building, managing, and exiting.