Chengdu Luxelakes Eco-City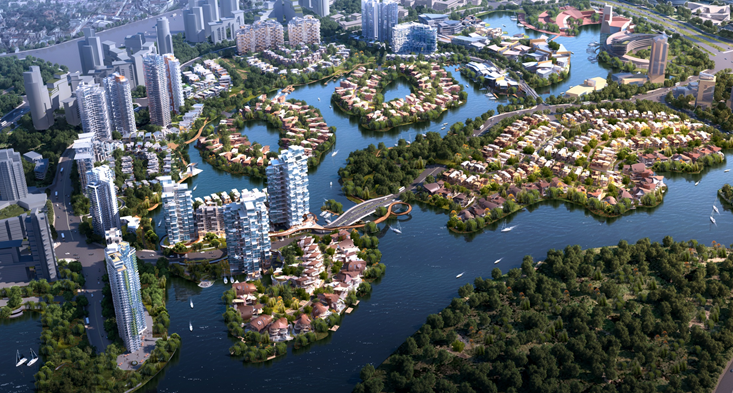 Chengdu Wide Horizon Investment Group Co., Ltd. was founded in 1995, adhering to establish city ideals and build an ideal city. Over the years, it focused on the city's large-scale, high-end composite real estate innovation, development and operation. After years of efforts, Wide Horizon Investment Group has an increasing number of real estate development companies, project management companies and a Class A Architectural Design Institute. There are more than 2,600 existing staff. Wide Horizon Investment Group is also a major shareholder of well-known Langjiu Co., Ltd. .
Luxelakes Eco-City is located in the core area of Tianfu New District,Chengdu. It is a set of various urban development projects combining commerce, exhibition, water town and residence, which includes a nearly 600 acres of water town, 1.5 million square commercial land and lakeside senior residential district, LOFT apartments and so on.
•Location:Tianfu Avenue South Extension, Chengdu
•Size: Area: 8,000 acres
•Mode: large community development and commercial operation and management
•Services Provided: As the designated asset management consultant of Wide Horizon Investment Group Co., Ltd., F.O.G Group provides pre-format and asset management; asset management system building, and Asset Backed Securitization (ABS) operation.
•Partner:Chengdu Wide Horizon Investment Group Co., Ltd.